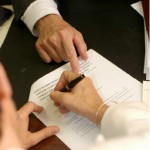 Coastal Capital Group specializes in providing capital for corporate acquisition. We can secure the funds you need to purchase and launch your new corporate acquisition.
Because of the great variety of businesses and the relationship with the person or business purchasing them, there is no "one size fits all" approach to successful Business Acquisition Financing. Coastal Capital Group has the resources to cater to any industry. We recognize that what may be good for one industry is not necessarily ideal for another. Many factors affect optimal acquisition finance structure such as business cash flows, seasonality, regulatory concerns, and market concentrations just to name a few. Our experts can structure finances for the acquisition of a large or small business that provide the cash and insight you need to compete in business.
Business Acquisition Finance Services
Analysis of the purchase price.

We determine if the business has adequate cash flow to support the investment.
We perform purchase price analysis to determine if the purchase price is within the standards of the industry.

Financing to purchase the business. Using in depth analysis of the business's historicaland expected cash flow, we leverage the existing assets of the company to the maximum amount possible, minimizing your cash requirements for acquiring the company.
We can provide the equity necessary if you are left with a cash shortfall for the transaction after the financing and our cash investment.
Please contact us today for a free evaluation of your financing needs from one of our certified business finance specialists.
(877) 703-3090. Operators are standing by 24/7
Or CLICK HERE to request additional information