Coastal Capital Group Offers Accounts Receivable Finance Specially Structured for Medical Practices.
The Medical Industry is often excluded from Accounts Receivable financing because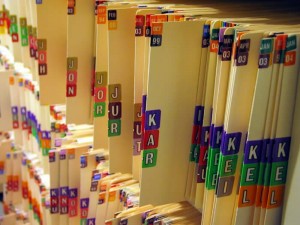 of the highly specialized billing methods and complexity of medical receivables servicing.
Coastal Capital Group's Medical Accounts Receivable Financing Program provides the solution to your cash flow problems.
If you are a health care provider and have outstanding / unpaid invoices to Medicare, Medicaid, and/or third party insurance companies, we can help you improve your cash flow position. Receive cash within 72  hours of submission of claims.
Coastal Capital Group's Medical Receivables Factoring Program
Coastal Capital Group provides advance payment to a medical service provider based on your outstanding Accounts Receivable from a 3rd party.  At the time when you generate an invoice on an account, you simply submit a copy to us.

We analyze the invoices using historical collections for your practice, and industry standards, to establish the expected collectable value.  This is your "Borrowing Base".

We will fund up to 80% of your Borrowing Base. Funds are transferred into your bank account within 72 hours. The remaining 20% is set aside as a reserve in case some bills do not pay, need adjustment, or are erroneous.

We wait for the payment.  The payment comes directly to Coastal Capital Group from the 3rd party obligor. When the bill is paid by the 3rd party, we release the balance of the invoice minus a factor fee which is typically 1% to 3% per month.
Qualified Healthcare Receivables
Medicare

Medicaid

Government Agencies

Commercial Insurances

Private Insurances

HMO/PPOs

Managed Care

No-Fault/PIP carriers

Worker's Compensation carriers

Letter of Protection (Personal Injury) cases
---
Application Options: 
1) CLICK HERE to Apply Online  for a quick response and quote. 
A Credit Manager will contact you within 2 business hours  and can have a proposal issued within 24 hours.

2) CLICK HERE to download an application and submit it by fax or email.
 3) Call us at (877) 703-3090 or complete the Prequalification Request on this webpage and we'll call you within 24 hours.
---
We have the resources to provide the funding you need for daily cash flow as well as specialized equipment leasing programs for Medical Professionals and Medical Working Capital Loans for practice acquisition or expansion.
---
We service all Health Care Providers including:
• Acute Hospitals
• Specialty Hospitals
• DME/HME


•

Surgeons
• Imaging Centers
• Nursing Homes
• Medical Labs
•Doctor Groups
• Out Patient Clinics
• Rehab Hospitals
• Physicians
• Surgery Centers
• Home Health Care
• Urgent Care Centers
• Pharmacies
• MRI Centers
• Physical therapy Groups/Clinics
• Medical Transport Companies

If you would like additional information you can call (877) 709-3090 to speak with one of our Certified Business finance Consultants for a free, no-obligation review of your cash flow concerns. Operators are standing by 24/7.