$5,000-$10,000,000
Application only up to $150,000
No Financial Statements or Tax Returns for Qualified Businesses
24 hour approvals and
No Industry Restrictions
Special Programs For A-D Credit, New and Used
Equipment
, Private Party and Dealer Sales & More!
We Finance the Applications that banks turn down every day.
We can structure funding on either Credit, or Cash Flow, or Collateral Values. Whichever methods is better for your business.
We make applying for equipment leasing easy!
CLICK HERE to Apply Online  for fastest processing 24/7
or CLICK HERE TO DOWNLOAD A PDF APPLICATION that you can complete and email or fax over.
A certified business finance specialist will contact you within 2 business hours.
Coastal Capital Can Help
Call to speak with one of our certified business finance consultants for a no obligation review of programs available to finance or lease your equipment.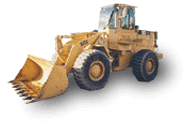 Coastal Capital Group finances all types of specialty trucks and construction equipment. We can work directly with equipment dealers or end users. We welcome less than perfect credit and people who have been turned down for commercial construction equipment loans by other finance sources. Our Preferred Rate Program for applicants with better credit provides Construction Equipment Leasing and Financing at the most competitive rates available. We typically approve transactions within 24 hours. For most businesses, we do not need financial statements or tax returns for construction equipment leasing up to $250,000.
---
At Coastal Capital Construction Equipment is Worth More
Construction Equipment has a particularly favorable value which works well in

Equipment Leasing and Construction Equipment Financing. At Coastal Capital, we consider Construction Equipment to be essential, "Industry Standard" equipment. In our Construction Equipment Lease Program the higher asset value that Construction Equipment holds, compared to many other types of assets, is an advantage when considering a request for financing with credit issues or weak financial statements that many contractors are saddled with after the recent economic downturn.
The strong asset value of Construction Equipment helps to overcome financing issues.
We can lend more on Construction Equipment and offer more options and flexible terms for clients with special needs or obstacles that other finance companies do not work with.
Coastal Capital Specialty Construction Equipment Lease Programs Include:
• Dump Truck Lease
• Excavator Lease


•

Mechanic's Truck Lease


•

Bulldozer Lease


•

Trailer Lease


•

Stump Cutter Lease

•

Above Ground Fuel Tank Lease


•

Flat Bed Truck Lease


•

Garbage Truck Lease


•

Tractor and Farm Leasing


•

Crane Lease


•

Sewer & Septic Leasing

•

Street Sweeper Lease


•

Backhoe Lease


•

Tow Truck Lease


•

Roofing Truck Lease


•

Chipper Lease


•

Concrete Mixer Lease
We can work with any equipment that has any value!
---
Get Working Capital With a Leaseback
We can provide funds for you using the equity tied up in the construction equipment you already own. You can use the funds for whatever you wish.
Our Equity Program is not based on your credit or the profitability of your company; just the value of your equipment.
We can provide cash for any business that owns commercial construction equipment. Call us!
---
Accounts Receivable Financing For Contractors
Why wait 30-120 days or more to get paid for your work?
You've got supplies to buy Now!
You've got to make payroll every week!

With our Accounts receivable Financing Lines, you can have the funds you need the same day you bill your customer, and we get paid back when you get paid. Call for details.
---
Coastal Capital Now Offers
Construction Project Financing For Contractors
Contractors can now complete jobs without creating cash flow problems.
We help pay for stored materials and equipment.
Progress payments accelerate your cash flow to offset labor and fixed costs.
We don't put you through typical "bank requirements". We help Contractors that have a proven track record of getting the job done.
You can pre-qualify in order to bid and win more projects and bigger jobs.
Call for deatails (877) 703-3090
Coastal Capital Group Inc is a Member of The National Association

of Equipment Lease Brokers and adheres strictly to their code of ethics.