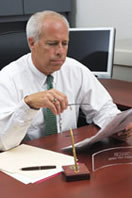 In today's economy, prudent businesses are taking all possible steps to preserve cash flow. Business Debt Restructuring is currently one of our most sought after financial services.
Many companies have multiple credit lines open for equipment purchases that were made at start-up and then again as they expanded. These existing accounts have different origination dates, terms, and maturities. In most cases, over time, the companies have established equity in their commercial equipment. We can restructure your debt and refinance all the different lines into one, and in many cases, greatly reduce your monthly cost, increasing cash flow, and putting money directly to your bottom line.
Coastal Capital Group can Restructure your Debt,

pay off all your

lenders

, and

refinance

all your equipment into

one lower monthly payment

.
With our Debt Restructuring Services you can reduce your payments by 30% or more, dramatically increasing your cash flow and profitability.
Example of a recent transaction:

A manufacturing company called us for help restructuring their debt. They had several outstanding loans and leases with combined monthly payments of $28,000. The Company had only a modest $10,000 in profits per year. We refinanced all their loans into one lower monthly payment, reducing their total monthly payments to $16,000. The $12,000 reduction in monthly payments gave them much needed cash flow and increased their bottom line by $144,000 per year!
Contact us today to see if we can do the same for your company. One of our Certified Business Finance Consultants can give you a free, no-obligation review of your business' needs.
You can call (877) 703-3090, 24/7, or complete the CONTACT US section and a representative will call you within 24 hours.