Welcome to Coastal Capital Group Full Service Business Finance
Coastal Capital Group provides tailored business finance and alternative working capital and equipment leasing programs in the U.S. and Canada.
Small Business' needs vary dramatically and most banks and lending institutions lack the flexibility and capacity to accommodate the diverse needs of independent businesses. The recent economic hardships in the banking industry only worsen the outlook for businesses in need of financing. Companies in good financial health are faced with barriers to securing working capital that they never expected or experienced before and businesses with tarnished credit are finding it next to impossible to secure financing. Utilizing our diverse business experience and strategic partnerships with national lenders, Coastal Capital Group can provide the equipment funding and small business loans for all your company's needs. We offer a wide scope of finance programs and have the capacity to tailor every transaction to our client's specific needs. We know how to structure business finance to suit your needs that will be as appealing to you as it is to a lender. We do not restrict any business by industry, region, credit score, time in business, or equipment type. We maintain a wide range of services developed specifically to offer the flexibility necessary to structure a finance solution for all industries with all levels of experience and credit.
We Finance All Credit Levels
Coastal Capital Group has extensive experience in helping businesses with credit issues.
We can finance any business regardless of credit score.
Coastal Capital Serves all 50 states in the U.S. and Canada from $3,000 to $10,000,000 & more.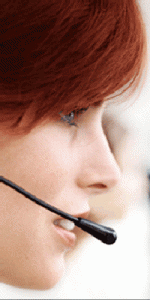 Contact us today for a free, no obligation analysis of your financing needs.
Operators are standing by 24/7
Vendors-Coastal Capital offers vendor programs that provide you with the resources and support you expect from a finance source including customized vanity finance brochures, web page links, and priority submission processing.
Coastal Capital Group Is a member of the National Association of Equipment Lease Brokers and adheres strictly to their code of

ethics.