Coastal Capital Offers 3 Business Loan Tiers To Meet The Needs Of Any Business
Premier Program


For Stronger Credit
Good Credit, 2 Years In Business, Good Financials
$25,000 to $500,000 term loans for up to 60 months with monthly payments.
Rates starting at 7.49%. Funding is typically in 7 to 10 days.
Coastal Fast Fund



General Business Program: For Moderate Credit
Lower Credit Scores, Shorter Time In Business, Higher Risk Businesses, Tax Liens
$5,000 to $1,000,000 for up to 36 months with Monthly, Weekly or Daily fixed payments according to risk levels. Funding is typically within 24 hours.
Minimum Requirements*
51% owner with 550+ credit score

6 months in business

$10,000 per month minimum monthly deposits

Up to 10 overdrafts and NSFs in the last 3 months
Lifesaver Program


For Challenged Credit
Severe credit issues, Short Time In Business, Higher Tax Liens, High Risk industries
$3,000 to $250,000 in as little as 24 hours with emphasis on the business cash flow and off credit. Funding in as little as 24 hours.
Minimum Requirements*
3 months in business for starter terms.

$8,000 per month minimum monthly deposits

Have a separate business bank account

Have at least 5 deposits per month

Maximum NSF 5 per month or 10 in 3 months

Maximum Negative balance days 5 per month or 10 in the last 3 months
Your expected funding range is up to 4 times your average monthly deposits.
*minimum requirements and anticipated funding range have different combinations depending on program level qualifications for the standard and premier programs and are subject to additional risk based determinations.
Application Options:
You can apply online through our secured servers for instant approvals!
If you prefer, you can  CLICK HERE TO DOWNLOAD A PDF APPLICATION that you can complete and email or fax over.
Call us 24/7 for more information or to apply at (877) 703-3090
We will confirm the status of your application within 2 business hours and let you know what documents we need to complete the funding process. We strive to fund all requests in as little as 24 hours of receiving all documentation.
---
Many Businesses Can Benefit from Coastal Capital's Short Term Small Business Loans
Any business that has regular steady cash flow through their business checking account can take advantage of our Short Term Small Business Loan Program. The more consistent your deposit history is, the better. Businesses that don't work well would be those that only make very few monthly deposits. We'd rather see 20 deposits of $500 than 1 deposit of $50,000. Most businesses that operate day to day will qualify.
Restaurant Finance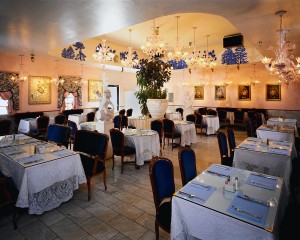 Our program works great for Restaurant Loans. Restaurants have a high demand for working capital, especially to offset seasonal fluctuations in cash flow. Our Short Term Small Business Loans for Restaurants are the perfect answer to restaurant owners working capital needs. You get the funds you need, at reasonable rates, and pay back within the high season, not strapping yourself with debt to carry into the next slow season.
Furniture Retailers
We have a special program in place just for Furniture Retailers Business Finance. Although this industry has been restricted from many credit programs, even Merchant Cash Advances at significantly higher rates, we gladly provide working capital for furniture stores. Your good deposit history and bank balances are all we need to issue credit for you. We strive to have funds to you within 1 business day. The perfect solution to the cyclical cash flow demands of the retail furniture business.
Online Business Finance
E-Commerce is big and getting bigger. Many Financial Institutions have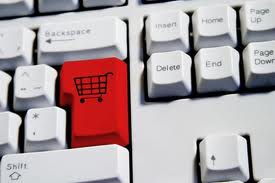 restrictions on finance for e-businesses. We welcome your business. Coastal Capital provides the funds your online business needs to grow-even home based internet retailers.
Medical Working Capital
Medical practices have particularly intense capital requirements. Coastal Capital provides the working capital to support your practice. You can expand your practice, invest in newer technology, renovate your facility, finance Medical equipment or use the funds to assist with day to day cash flow. All with easy credit requirements and fast funding at reasonable rates.
Franchise Business Finance
Strong franchise relationships are valuable to franchisees. Successful franchise owners often have significant cash demands to implement programs mandated by the franchisor. We can provide the funds to address your short term capital needs with very lenient credit qualifications and favorable terms compared to popular alternatives, without the restrictive bureaucracy of typical bank finance.
Service Industries
You don't have to be a retail business to take advantage of our Small Business Loans. Service providers are qualified too. The basis for our programs is the stability of your revenues. If your business regularly takes payments for services provided, you're qualified!
Auto Service Center Business Loans
Auto service centers typically have good steady revenues that we can build credit. We help with the cash flow to keep your inventory stocked and equipment up to date. Running an auto service business has frequent high investment demands that we can fund quickly, at reasonable rates, and with credit requirements that are more than easy to qualify for.
Additional Small Business Loan Programs for High Risk Industries
Coastal Capital has additional programs available for industries that are typically restricted from most finance programs. We might offset the higher risk with more conservative maximum funding amounts, or increased risk based costs, but there is practically no industry we cannot service.
Coastal Capital has specialty loan programs for all industries:
Auto Dealers Business Loans

Home Based Business Loans

Trucking Business Loans

Logging Business Loans

Cell Phone Retailer Business Loans

Accountants Offices Business Loans

Contractors Business Loans

Internet Marketers Business Loans

Tax Preparation Office Business Loans

Seasonal Businesses Business Loans

Travel Agency Business Loans
And many more. It's all about the revenue stream of your business.