Simple. Fast. Flexible.
Funding based on your deposits.
No restrictions for industry or credit profile.
$5,000 to $1,000,000 in as little as 24 hours
Terms from 3 to 60 months with monthly, weekly, or daily payment options

Or CLICK HERE  to download a PDF application that you can complete and email or fax over.

 No Credit Score Restrictions


 No Industry Restrictions


 No Collateral Required


 No Broker Fees


 No Cost, No Obligation Application


 Certified Business Finance Consultants to Help You Navigate Any Situation.


 Get Working Capital Your Business With a Simple 5 Minute Application
Click Here to request more information or call (877) 703-3090 to speak with a certified business finance consultant at any time.
MINIMUM QUALIFICATIONS FOR A BUSINESS LOAN
3 Months in Business

$8,000 Per Month 




Gross Deposits

3 Months Business




Bank Statements
NO START UPS.  Minimum Time In Business 3 Months.  If you need Start Up Working Capital, CLICK HERE to view start up capital programs.
THE COASTAL CAPITAL DIFFERENCE
Over 10,000 businesses have turned to the Coastal Capital Group for their business finance needs

 We take out the guesswork. We handle all levels of business credit.  So whether you qualify for premium discount rates for strong applicants, or you have serious issues you need help with, or like most people, you just aren't sure what the best terms are that you can qualify for, our funding program provides the best terms for your needs and situation. No industry restrictions, No Credit Score Restrictions.

 One simple application gives you instant access to quick funding.  We have multiple funding platforms to address any situation. No need to apply with numerous lenders.  Our systems analyze application data to consistently deliver the best terms available for our clients.

 Highest Approval Rates. 98% approvals.  Nobody delivers more.
We Offer 3 Program Options To Meet The Needs Of Any Business
Coastal Fast Fund

Premier Program

Lifesaver Program

For Moderate Credit
For Stronger Credit
For Challenged Credit
*Our Most Popular Program
B/C Tier Credit Levels
6 Months in Business
Small Tax Liens OK
Good Credit
2 Years in Business
Good Financials
Low Risk Industries
Severe Credit Issues
Short Time in Business
Higher Tax Liens
High Risk industries

$5,000 to $1,000,000 for up to 36 months with Monthly, Weekly or Daily fixed payments according to risk levels. Funding is typically within 24 hours.

$25,000 to $500,000 term loans for up to 60 months with monthly payments. Rates starting at 5.49%. Funding is typically in 7 to 10 days.

$3,000 to $250,000 in as little as 24 hours with emphasis on the business cash flow and off credit. Funding in as little as 24 hours.
Application Options: 

 
Simply Apply Online through our secured servers for instant approvals!

CLICK HERE

  

to download a PDF application

that you can complete and email or fax over.
Call us 24/7 for more information or to apply at

(877) 703-3090
We will confirm the status of your application within 2 business hours and let you know what documents we need to complete the funding process. We strive to fund all requests in as little as 24 hours of receiving all documentation.

---
Faster And Easier Than Banks
Programs for all credit levels

True business loans with fixed interest and fixed payments- not a merchant cash advance

No upfront costs or prepayment penalties

Loan funds can be used for ANY business purpose

Simple online application, or print and fax from the links below
You can use your Small Business Credit for any business purpose
Business expansion

Renting or buying equipment

Hiring additional staff

Advertising

Inventory

Pay off other debt

Cover seasonal fluctuations in working capital

Upgrade your facility

Or any other business purpose you wish!
---
We Help Businesses Get the Working Capital They Need
Finally, small business owners can get the credit they need at

reasonable rates with much easier credit requirements. We have several options available that can provide working capital to a wide variety of businesses based on cash flow-not just credit. In fact, the business owners credit score can be as low as 500 on the major credit bureaus.
Our low rate program utilizes a scoring system that only takes into account the last 2 years of credit history. This is extremely helpful to the many business owners who had credit problems in the recent past but are getting back on their feet. You are not penalized for older bad credit history. Your current ability to repay is what we consider. Many businesses experienced hard times through the economic crash of 2008, and many business owners credit was affected. Many were even forced into Bankruptcy or mortgage modifications. The major credit bureaus used by banks count bad accounts in your score for up to 10 years. If those issues occurred over 2 years ago, they will not be held against you!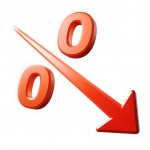 Lower cost than common alternatives Our small Business Loans are as low as 1/7 of the cost of Merchant Cash advances but with almost the same easy credit requirements. An example of our best tier program has a payback on $10,000 of just $10,700 over 6 months. The average Merchant Cash Advance for 6 months would be $13,800 for the same funds. Even our lowest tier approval can save our clients up to half the cost of a Merchant Advance with the same easy credit requirements.
These are not Merchant Cash Advances. While Merchant Advances are useful for businesses needing fast funding with an easy repayment structure based on credit card volume, our small business short term loans offer loans based on your cash flow at a much lower cost. The two most important factors in determining how much your small business qualifies for is you average deposits, and average balances. Credit may affect which program you qualify for from our multiple platforms but we always place you on the platform which will look at your credit most favorably, whether it is using a standard score from one of the 3 credit bureaus, or a hybrid model which puts more weight on your more recent credit performance.
---
Coastal Capital has specialty loan programs for all industries:
Auto Dealers Business Loans

Home Based Business Loans

Trucking Business Loans

Logging Business Loans

Cell Phone Retailer Business Loans

Accountants Offices Business Loans

Contractors Business Loans

Internet Marketers Business Loans

Tax Preparation Office Business Loans

Seasonal Businesses Business Loans

Travel Agency Business Loans
And many more. It's all about the revenue stream of your business.