The Fastest, Easiest, No Hassle Way To Get Working Capital FAST.
Funding as quick as 24 hours!
 Apply Online, by fax, or by phone.


NO FINANCIAL STATEMENTS REQUIRED




NO TAX RETURNS




NO PERSONAL GUARANTEES
NO START UPS.  Minimum Time In Business 3 Months.  If you need Start Up Working Capital, CLICK HERE to view start up capital programs.
Minimum monthly deposits $8,000

Easy Application Options
 CLICK HERE to Apply Online

Apply 24/7 through our secured servers for instant approvals!

CLICK HERE TO DOWNLOAD A PDF APPLICATION

that you can complete and email or fax over.
Call us 24/7 for additional information or to apply at

(877) 703-3090
Coastal Capital offers the most choices for Merchant Cash Advances:

The Lowest Rates In The Industry
No one can beat our terms


All Levels Of Credit
From GREAT credit to POOR credit.


The Widest Range Of Funding Amounts
From $1000 to $1,000,000 +


Starter Lines For Newer Businesses
90 days in business and your qualified


ACH Payment Options
So you don't have to change processors


Cash Flow Finance Programs
Based on your bank statements, no need to take credit cards


Second Position Advance Programs
We can give you an advance even if you currently have another one you're still paying on
---
To Determine How Much You Qualify For: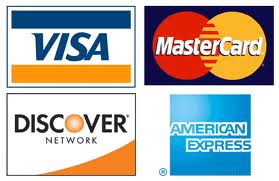 Add up your last 3 months credit card processing statements. If for example it totals $300,000; divide by 3 months= $100,000 average per month. We will advance up to 300% of $100,000, or up to $300,000 in cash!
Call (877) 703-3090 or  CLICK HERE to Apply Online
---

STEP 1 – TO QUALIFY
You have to accept Visa, MasterCard or American Express and at least $2,500 in monthly credit card sales based on your credit card merchant processing statements.
We offer Merchant Cash Advances if you have been accepting credit cards for 3 months or more.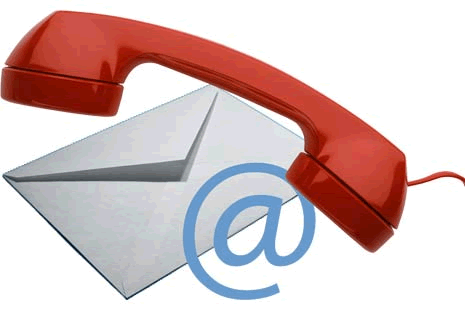 STEP 2 – Apply
You can Apply Online,
or Click Here to download aPDF application to complete and fax back, or
Call Us at (877) 703-3090 and we'll assist you with our simple one page application to see how much of a Merchant Cash Advance your company qualifies for.
You will qualify for a Merchant Cash Advance of up to 300% of your average monthly credit card receipts.

STEP 3 – REPAY BASED ON YOUR ABILITY
Here's the easy part: you pay off the balance as a percentage of your future credit card sales.
If you're paying 15% back of credit card sales, you're keeping 85%. So if you have a slow month, and sales are down, you simply pay back less. If you have a great month and have extra revenues, you pay off faster.
You are not stuck with a fixed payment that you need to worry about making regardless of cash flow.
We typically set a repayment schedule on 10% to 20% of your future credit card receipts until the total is repaid. In most cases you're paid in full in 6 to 12 months.
And to make a good thing even better; after you have repaid 50% of the original amount, you qualify for a new advance line with just a phone call.
The Coastal Capital Group Merchant Cash Advance Program is the simple way to put cash in your pocket fast, and pay it back at a pace you can easily manage.
CALL FOR MORE DETAILS TODAY!
Note: Amounts in examples are for illustration only. Your Merchant Cash Advance is completely dependent on your monthly credit card processing receipts.
The Coastal Capital Group Merchant Cash Advance Difference
The difference between a Merchant Advance from Coastal Capital Group and all the other merchant account factors is that we are a direct Merchant Cash Advance Lender and partner Merchant Advance Company. That means we can issue a Merchant Cash Advance immediately with our own underwriting and funding regardless of your credit. We have many programs to secure funds for you no matter what your situation may be. We can also operate as a partner lender or agent funding company when there is another program that can serve your Merchant Cash Advance needs better. That means you don't have to fit into our guidelines. We fit your request to the appropriate program. We have access to all available Merchant Advance programs across the country to secure funds for any situation at the best rates.
Discount Merchant Cash Advance
We can fund from $1,000 to $1,000,000 or more. With a Coastal Capital Merchant Cash Advance you have access to the most money at the best rates. We have a special discount merchant advance program for larger fundings and better credit requests. We will meet or beat any competitor's terms.
Bad Credit Merchant Cash Advance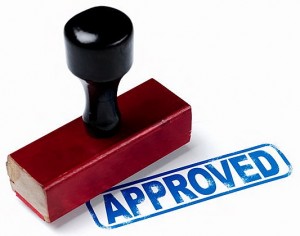 Our Bad Credit Merchant Cash Advance can provide Working Capital regardless of your credit score.
We can fund Merchant cash advances promptly for people with ANY credit score. There is no minimum credit qualification. If you are not currently in Bankruptcy and you are not currently in danger of being evicted from your place of business, you are automatically qualified if you've been accepting credit cards for just 3 months!
New Business Merchant Cash Advance Starter Program
We offer Merchant Advances if you've been accepting credit cards for just 3 months or even less sometimes. And still with no restriction on credit scores!
Restaurant Merchant Cash Advance and Retail Store Merchant Cash Advance
65% of all Credit Card Factoring is issued as Restaurant Working Capital. We know the industry and cater to the needs of restaurants. Cash flow is imperative to the successful operation of your restaurant. We understand the seasonal fluctuations of restaurants. The Coastal Capital Group Merchant Cash Advance provides Restaurant Working Capital with easy payment terms based on your future anticipated volume.
Our Merchant Cash Advance System allows you access to the capital you need, when you need it!
Buy equipment
Payoff other debt

Remodel

Take a Vacation

Do whatever you want!
Call us 24/7 for additional information or to apply at (877) 703-3090